American expat Michele and her family have been living in Carmel del Playa, Mexico, for the past four years, where she and her husband are involved in the real estate business. Here she shares some aspects of their expat experiences in Mexico, including what she thinks of the "locals," the cost of housing, and why it's a good place to raise children.

Michele Kinnon
-Where were you born?
I was born in Maine but I spent my entire childhood in Loudonville, New York, a small suburb outside of Albany.
-In which country and city are you living now?
We are living in Playa del Carmen, Mexico.
-Are you living alone or with your family?
I am here with my husband, Rob, and our three children, Connor (15), Catherine (7) and Cole (5).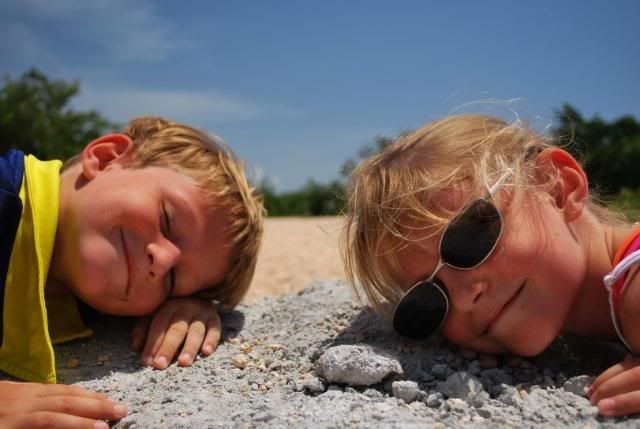 -How long have you been living in Mexico?
We moved here in December of 2004, so we are just past our 4th anniversary.
-What is your age?
I am 41….aaargh! How did that happen??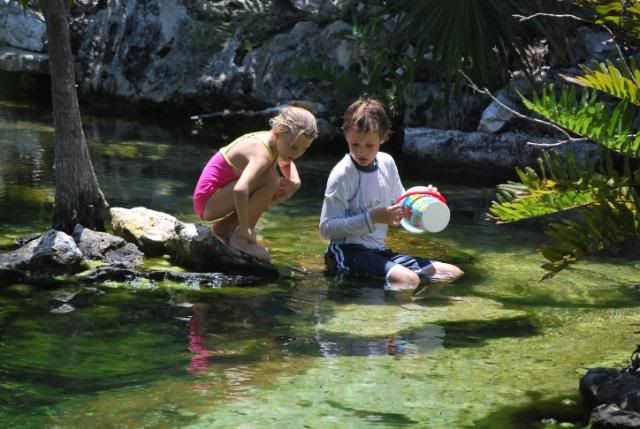 -When did you come up with the idea of living in Mexico?
Rob and I brought the children here on a vacation in February of 2004 and initiated the move almost immediately. As the fastest growing city in Latin America, we saw the huge opportunities here for developers and investors like ourselves. Our portfolio in New York was becoming difficult to manage and the economically distressed areas we were often working in brought some risk to life and limb. We realized that we could take our experience as investors and easily translate it into development.
It wasn't until a few years later that we decided to expand our services and personally broker the deals we were putting together for other foreign investors. Now, with financing becoming a viable option for American and Canadian buyers, we are finding our previous professional experiences to be quite valuable.
-Was it hard to get a visa or a working permit?
Because we opened our own corporations our FM3's are attached to our company and our daily activities. If you own your own business, it is not difficult to obtain the proper visas. Our three children also hold FM3's as economic dependents. In general, it is not easy to acquire a visa to work legally in this area of Mexico.
-Was it difficult for you to get medical insurance before you went there or when you first arrived?
Major medical insurance is easy to obtain and considerably less expensive than coverage in the United States. A policy for a family of 5, through IMG Global Medical costs about $3600 usd per year and includes coverage worldwide including the United States and Canada. Less expensive policies are available if you do not require coverage in the US.
-How do you make your living in Mexico? Do you have any type of income generated?
Currently, we are finishing up the sales of our own condominium complex in Puerto Aventuras. Once that is completed, we have plans for a large storage facility just outside of Playa del Carmen and further condominium projects. We continue as Brokers for Bric International working mainly with residential buyers and major commercial investors from the US and Canada.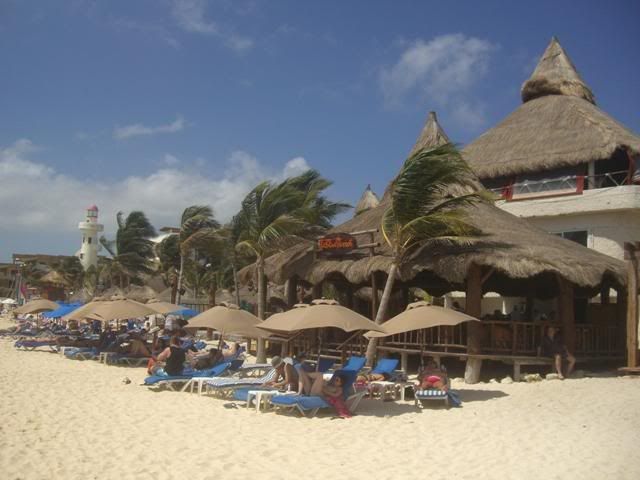 -Do you speak Spanish and do you think it's important to speak the local language?
My husband, Rob, like many, studied Spanish in High School, so he had that to fall back on when we moved here. I studied French in my school years and while they are both Romance languages, that's about where the similarity ends. I started studying at home while our oldest was being tutored in preparation for our move. Once we were settled in Playa, I started attending language school, six weeks on, six weeks off, for the next two years. I don't know if I will ever consider myself fluent but I am able to converse freely about anything I choose and no longer feel uncomfortable or awkward about my language skills. I know my Spanish isn't perfect and I'm "OK" with that. I make the effort and that is always appreciated by the locals.
My children picked up the language naturally as their schooling is conducted in Spanish. They are now 100% fluent. I still don't understand everything my kids say, so I know they are getting over on me somehow!
I know quite a few people who have lived in Playa del Carmen for years and never bothered to learn the language. That is, of course, their choice but I think that it's a mistake and they are missing out on so much of the cultural experience.
-Do you miss home and family sometimes?
When we first moved, some of our family and friends came to visit. Now, if we want to see them, we have to return to the States. Mexico is NOT for everyone. It's not a vacation 24/7 and I think that is disappointing to some.
-Do you have other plans for the future?
It's a great big world and we would like to see as much of it as we can. I think we will most likely move on in a few years. We will wait until our oldest graduates high school but not so long that the two little ones will have a terrible time adjusting to a new culture and language.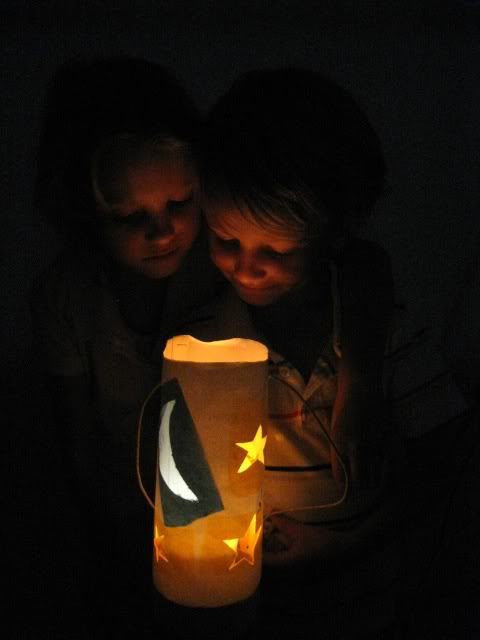 -What about housing, have you bought, or are you renting a home? How much do you pay for it?
We are currently renting a home in an area called the Campestre on the jungle side of carratera 307, the highway that runs from Cancun south to Chetumal. We pay $1700 usd for a three-bedroom home on a double lot with a pool. We are planning to purchase a lot in this same neighborhood and build our own home soon. Rents and real estate prices are considerably less expensive than on the east side of 307, which is closer to the beach.
A similar three-bedroom home in Playacar would rent for about $3000 usd monthly. Singles and couples can find a decent one-bedroom for about $600 usd per month. A building lot of this size in an area popular with foreigners would cost about $500,000 usd.
-What is the cost of living in Mexico?
Real estate prices and rents are very expensive here as the Riviera Maya is a highly desirable tourist destination and very popular with investors, both foreign and national. Utility rates vary by location and increase based on usage. Tuition will run about $350 usd per month per student with extracurricular activities generally costing about $45 usd per month. Food is quite inexpensive especially if you have a good, healthy diet of fruits, veggies, chicken, fish and grains. You can feed a family on a shoestring budget. Prepackaged foods, naturally, cost more.
-What do you think about the locals?
Keeping in mind that 25 years ago there were only about 15 families living in Playa del Carmen, "locals" can be defined as two distinct groups, "nationals" and "expats". There is almost no one "from" Playa del Carmen. We have all migrated here from either another city in Mexico or from another country over the past two decades. For this reason, there is very little sense of tradition and community here. We have all come to make a better life for ourselves and our families. While you would think that common thread would bring people together, there is still a huge division between the Mexicans who have settled here and the foreigners who now call Playa home. There is a considerable amount of discrimination and we do not work on a level playing field.
I have met many lovely people in my four years here. I have met just as many who would just as soon see me pack my bags and go back from whence I came. Being from the United States makes us even more of a target for derision. I am hoping that changes in the years to come.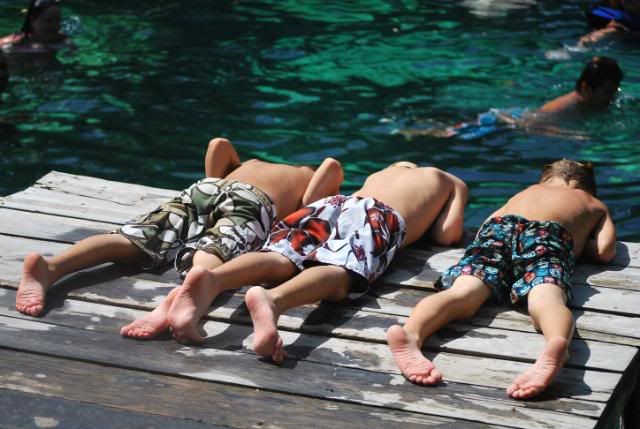 -What are the positive and negative aspects of living in Mexico?
I could go on and on about the positive and negative aspects to life as an expat in Playa del Carmen but I will pick some of the most important, the most significant to me.
On the positive side, this is a nice, simple place to raise children. They can run around in the neighborhood and get into all kinds of trouble just like my husband and I did when we were young. There is more of an emphasis on playing recreational sports, music, dance and outdoor games and just being kids. They do not play video games or sit for hours watching TV or DVDs. There is not so much competition and stress in their little lives. They are just allowed to be kids rather than little adults in training.
On the flip side, the standard of education here is pretty awful for the most part. We have chosen Waldorf Schools and that methodology of education for our brood and this seems to work well for them and be in keeping with our personal ideals and lifestyle. Families will need to be prepared to augment their children's class work with homeschooling if they ever plan to reenter their kids into a mainstream classroom in the US or Europe. One of the local guidance counselors I spoke with awhile back had never even heard of the SATs. 'Nuf said.
The most positive aspect for me is that I can make my own decisions about my life and how I want to raise my children in a non-judgmental atmosphere. Because we are all so different, nothing is "normal" or "expected", our decisions are truly our own and not based on what everyone else is doing. There are no "Jones" to keep up with. You are free to live your life in any manner you see fit.
On the negative, many people do not know what to do with all this freedom. It's a party every night in Playa del Carmen! In a world with no social boundaries, many people stray from their own path and get caught up in the very open, very inexpensive drug culture. With no one to steer you right or tell you are doing the wrong thing, many people self-destruct and are forced to go home, broke and broken. We see this happen every day. Savings gone, marriages torn apart, lives ruined all for a taste of the good life in paradise. A happy successful life here takes hard work and fortitude and the ability to stay your course, regardless of temptation. It is NOT for everyone.
We have beautiful beaches, lots of places to gather, fun bands, numerous ways to contribute to the community, fresh air and lots of sunshine. We have a very nice, tight-knit community of expats from which to draw strenghth and support in our daily lives and it has been very easy to make friends here. Unfortunately the transiency of this area means those friends may go as quickly as they come.
-Do you have any tips for our readers about living in Mexico?
I would highly recommend to anyone who is thinking about making a move to Mexico, or any foreign country, that you plan a "test run". Don't just sell the farm, pack your bags and show up. Take a trial run of your new home for a few months. If you have children, this is particularly important. See what it is really like when the honeymoon phase is over. You may be pleasantly surprised and find a great fit. If it turns out not to be for you, no irreparable harm has been done.
-Do you have any favorite Web sites or blogs about Mexico?
There are innumerable resources about Playa del Carmen and the Riviera Maya. I would, of course, recommend reading my blog, www.LifesaBeachBlog.com, to get a taste for daily family life and regional events and activities.
Other excellent resources on the web include www.playa.info, www.intheroo.com, www.playamayanews.com, and www.yucatanliving.com. I am always happy to answer any specific questions you may have via email or a contact form on my blog.